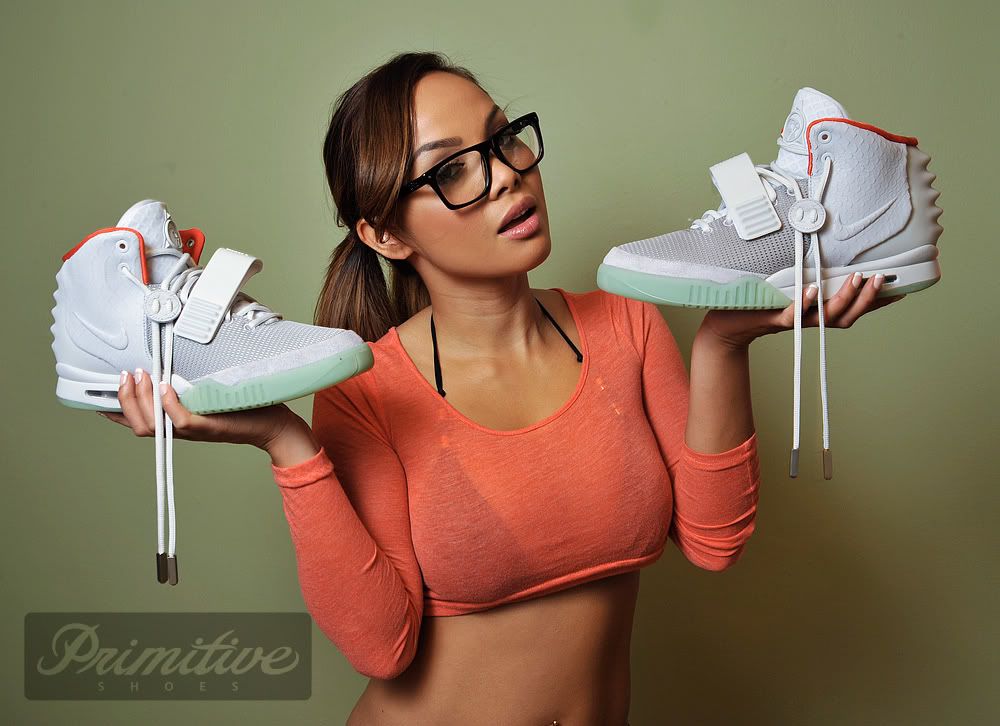 With all the hype around these shoes and the extremely limited number, some people are exhausted trying to find way to get them a pair.  Luckily for them PRIMITIVE SHOES has setup some lucky customers with a raffle system, and has just released the numbers.  12 People now have the chane to just walk in with their ticket, and snag them a pair of this years most hyped and anticipated release, the Nike Air Yeezy 2's.  Below is the info from the email for those with the numbers below, congrats and sleep well knowing your pair is in good hands.Also go ahead and check out the pics these guys set up for you..
-Josh
"RAFFLE WINNERS, PLEASE BRING YOUR WINNING TICKET WITH YOU ON MONDAY, JUNE 11TH TO PURCHASE YOUR PAIR. NO WINNING TICKET/NO PURCHASE! EARLY ARRIVALS WILL BE TOLD TO COME BACK MONDAY!
We wish we had more available for sale, but since supply is so low and demand so high, we are only able to offer this monumental release to the following raffle winners:
049919, 049921, 049936 , 049947, 049955, 049981
050018, 050073, 050118, 050160, 050204, 050226
Besides being extremely limited, the Air Yeezy II has such a unique design. So much attention to premium detail is seen throughout, making these kicks stand out amongst the rest.
Enjoy these images of the highly coveted shoe, presented by our good friend Dawn Jaro.."